Thesis:

Use and Effectiveness of Navigational Aids in Hypertext
---
All graphics and papers in these Web pages are copyrighted by Dr. Yu, Chong-ho
My research in Oklahoma was centered around cognitive and motivational variables in using instructional technology. The above picture is a PET scan photo of my brain for cognitive study (Well, actually it is a mock-up made in an Amiga computer).
---
ABSTRACT
Goal: The goal of this study is to investigate use and effectiveness of navigational aids in a hypertext system. In addition, this study explained the effectiveness of training concerning strategies for using navigational tools.

Hypotheses: It was hypothesized that the frequency of use of navigational tools would be significantly different between strategy trained and untrained groups, and that performance would be positively correlated with the frequency of using navigational tools and the objective.

Findings:

Strategy training and use of objective did not lead to a significant difference in learning measured by pretest-posttest difference, but use of navigational tools was found to be a good predictor to performance.

Moreover, users perceived pop-up as the most useful hypertext feature while map was perceived as the least helpful.

Last, perception of usefulness of navigational aids was positively correlated with use of those tools.

Recommendations: Based on these findings, it is recommended that a strategy training should not only inform the users about strategies, but also persuade users that those tools are helpful and motivate users to try them out. These results suggest that for novice users, easy access to information (e.g. pop-ups) may be more important than random access capabilities provided by other aids.
There are two versions for this doucment. One version is Rich Text Format (RTF) while the other is Acrobat's Portable Document Format (PDF).

RTF:

The RTF version can be read by Claris Works, Word Perfect, and Microsoft Word in either a Mac or a PC. If you use a Mac, Netscape would open the file in Word after downloading without any configuration in helper applications.

PDF:

Where: For reading the PDF version, you should download a freeware named Acrobat Reader from Adobe Homepage.

Why: PDF is a popular cross-platform file format for internet. Many major Web sites such as New York Times and Fortune Magazine homepages post their information in this file format.

How: The Adobe homepage has a write-up about how to configure your Helpers in your Netscape browser to recognize Acrobat files.
---
Navigation
Index
---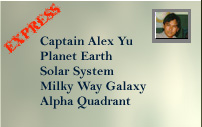 Press this icon to contact Dr. Yu via various channels
---